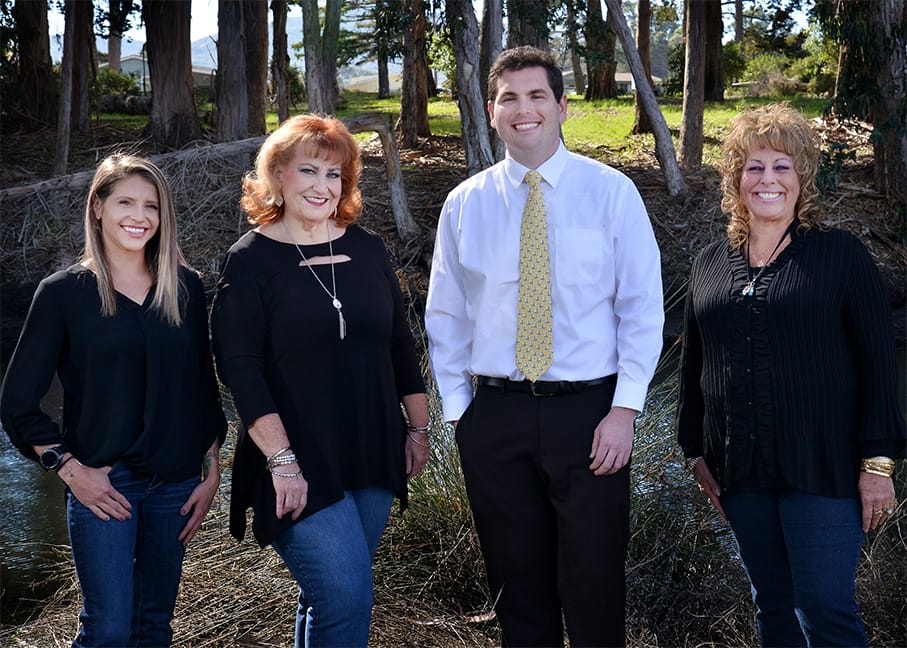 ---
Taylor
Financial and Insurance Coordinator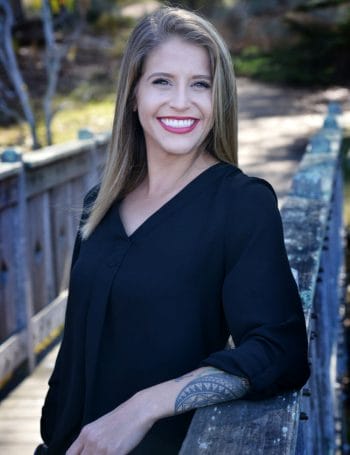 Taylor has been living on the Central Coast for nearly two decades enjoying the ocean views from her Grover Beach home. Currently a student working towards her business administration degree, Taylor spends most of her 'off time' growing her successful local catering business, PourBoys Bartenders. Otherwise, catch her out and about hiking our beautiful Central Coast trails with her two adventure pups, Delilah and Sugar.
Taylor's personal objective is to work in close relation with our patients, ensuring that they have had a great experience with our business as a whole. You can find her working hard in the front office, answering questions and phone calls alike. She loves working around people who truly care for other people, saying "it's great to have a team that feels like family, but it's even better to see that patients are treated like family too."
Marj
Registered Dental Assistant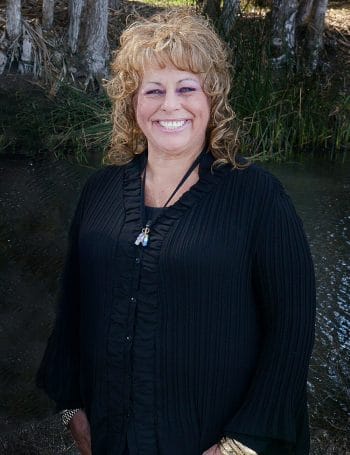 Marj just recently moved to SLO from the Sacramento area. She has been in the dental field since 1987. Previously a certified Dental Technician for the first 15 years of her career, Marj decided to become a registered Dental Assistant and has been for the last 20 years.
Marj likes to stay busy playing softball and volleyball whenever she gets the opportunity and enjoys being at the beach, boating, and spending quality time with her family. She has two children aged 29 and 19, and is Grandma to a 12 and an 8 year old.
Our patients are a priority to Marj, her objective is to help them feel at ease when they visit our "Dental Spa" and keep them wanting to come back. It's important to her to be able to form lasting relationships with patients and create a sense of community and trust.
Lisa
Registered Dental Hygienist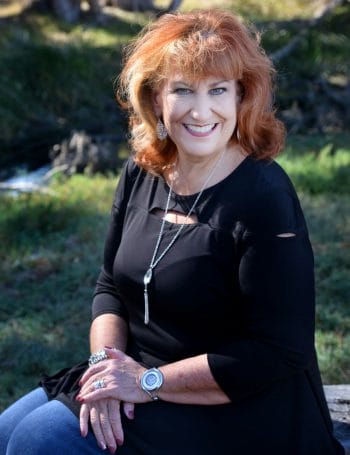 Lisa has almost 35 years' experience in the dental field. She started in dental sales, then became a Registered Dental Assistant. Her love of the dental field led her to further her education, graduating from Cabrillo College with a degree in Dental Hygiene.
Lisa has experience with all types of patients; however, one of her greatest passions is working with the fearful patient. She had her own traumatic experience as a child, so she has a special empathy for others with a similar background.
She's a Central Coast native, born and raised, married to her husband Richard, also a Central Coast native. They live on a small ranch in Creston where she is deeply involved in her community. She's a part of the Creston Women's Club, the Creston Classic Rodeo, the Creston Garden Club and she's a member of the Lumina Alliance (previously known as RISE) Events Team.
When not volunteering, Lisa loves doing anything with her family, especially large family BBQ's on the ranch! She has 3 grown daughters, 2 grandchildren and 3 fur babies.